Hair Removal Cream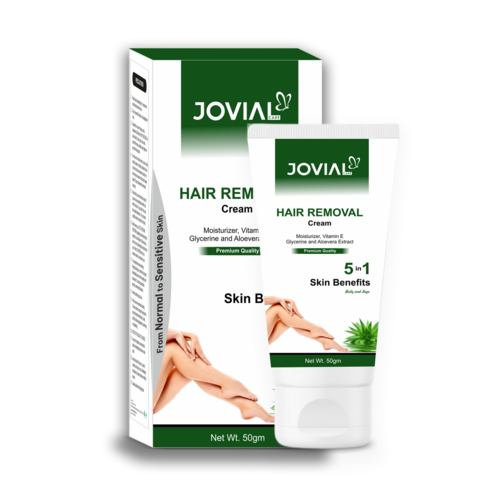 Hair Removal Cream
Price And Quantity
Product Specifications
Product Description
Men and women both use Jovial Care Hair removal cream to remove unwanted hair from various parts of the body, including legs, arms, underarms and bikini line. It can be done in a matter of minutes and requires no special skills or equipment. This natural hair removal cream is a convenient and painless alternative to traditional hair removal methods. Many include this cream in their personal hygiene and beauty regime to gain the confidence from having a clean, smooth and glowing skin. This cream is a result of an advance formulation and it is easier to apply. Jovial Care Hair removal cream is an effective option for removing unwanted hair, especially during the summer months when people tend to wear skirts, dresses and shorts. It is gentle on the skin and is ideal for all skin types.
How to Use
Step 1 - Open the tube and squeeze out some Jovial Care premium quality hair removal cream to apply on the intended areas, like legs or arms/underarms.
Step 2 - Apply the cream using spatula; dont forget to distribute it evenly so that all hair is completely covered.
Step 3 - Leave the hair removal cream for about five minutes after applying evenly, and check with a small portion of the area regarding smooth hair removal.
Step 4 - If necessary, let it be applied for an additional two minutes.
Step 5 - After application, thoroughly rinse the skin with water and gently pat dry.
Step 6 - Make sure it must not be kept on the skin for more than seven minutes.